Published: The Hedgehog Review! But not like you nor I imagined…
May 31 I woke to a surprise, an unanticipated message about one of my images from Leann Davis Alspaugh, the managing editor of The Hedgehog Review (THR).
We are a nonprofit interdisciplinary cultural quarterly published at the Institute for Advanced Studies in Culture in Virginia. We would like to inquire about obtaining the attached image from your prime numbers series for use as the cover of our summer issue, "Questioning the Quantified Life." We will publish the image with your credit information and send you a complimentary copy on its publication in July.
Blurry eyed, but looking for some better news in 2020 like most of us, this was pretty good.
Tell me more, what image?
So apparently, the folks at the journal discovered an image of mine from the blog Data as Art: Art as Culture.
The image I had cherry-picked from a larger tiled grid of prime numbers I had decided to try and visualize in binary and bright colors.
By turning the image 90 degrees counter-clockwise you can read the numbers as:
Blue: 10101001101101 = 10,861
Purple: 10101001110011 = 10,867
Yellow: 10101010000011 = 10,883
Red: 10101010001001 = 10,889
Powder blue: 10101010001011 = 10,891
Once I had reminded myself of that to make sure there was some scientific integrity to this, the only issue I had was trying to make a 500 x 500 pixel image suitable for publication! But, excited, I got to work and let Leann know I'd be delighted to see my image in the summer issue and sent along a 300 ppi version for their use later that morning.
Two months later the issue it is out!
The July issue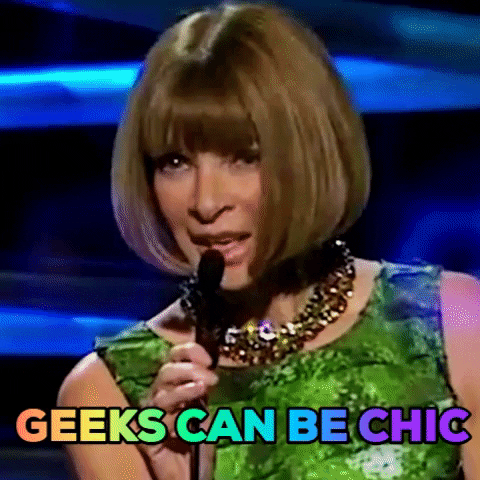 So, I'm a bit excited. I'm pretty chuffed that there is something out there of mine that reflects some of my values around publishing in the open; no matter how small that something might be or how trivial that something might seem. I guess there is hope something you do might always be of interest to at least one someone else.
I am hoping to receive a copy of the issue, but while I wait for Canada Post, I got a glimpse of their designer's work via Twitter. And the website itself. I did not realize there would be a handful of representations of the image, but in the end, there have been a few. It looks like they had a bit of fun with it, I hope so.
Here are a few of the different versions I have seen.
Preview of the summer issue
Very pleased to share the cover of our upcoming summer issue, Questioning the Quantified Life. pic.twitter.com/kkEheazjti

— The Hedgehog Review (@hedgehogreview) June 10, 2020
The social media header

The Hedgehog Review website
Exploring the issue
They have also done something cool with their SEO
A lesson to keep sharing!
I have been trying to push things into the open for a while. I know a lot of us out there are. I suppose as much as anything, putting work like this online is a better place for it than my hard-disk. Given my profession, I maintain some of what I do properly locally, but being online seems like one of the better promises of the web being fulfilled. I try and blog; post my images cc-by. Folks who follow my blog or Twitter will know about work like my various Twitter Bots. And there are links abound if you look hard enough to my various GitHub repositories and organizations.
If you are fortunate enough to have access to be able to publish to the web and you are writing, drawing, asking questions, making pretty things. Please continue to consider being generous with that. I posted this really tiny effort back in 2012 thinking it was just something attractive people might also like and in the end, one person seemed to like it and it made my day.
Thank you THR
In the end, instead of my writing I have been published for an image I created a long time ago. Writing remains a goal of mine as I stroll deeper into my middle-career but today I can take brief break from regular proceedings.
I really appreciate y'all reaching out, and seeing something in this one image. Seeing the different versions you have created from it has been a bit of fun. I doubt I will receive such an unexpected surprise again with any of my other work, from other forums? But who knows?
Next time I need to find a topic to write about for the journal. That potential seems far more likely.
Read the summer issue of THR…
The topic, Questioning the Quantified life is important. In the editorial Jay Tolson puts this to us:
Confounding as they may be to some of us, numbers are arguably humankind's most useful technology—our greatest discovery, or possibly our greatest invention. But the current global crisis should also remind us of something equally important: Good numbers, like good science, can only do so much to inform wise decisions about our personal and collective good. They cannot, in any true sense, make those decisions for us. Let the numbers speak for themselves is the rhetoric of the naïf or the con artist, and should long ago have been consigned to the dustbin of pernicious hokum. Yet how seldom in these Big Data days, in our Big Data daze, does it go unchallenged.
Continuing that theme James Davison Hunter and Paul Nedelisky note that while those with the skill to understand and interpret the technical and quantifiable can expect to gain reward equivalent to real-world "capital"; the quantification of today's world (as I read it) is likely to barely make a dent on the human struggle – finding and reaching our goals – resilience – emotional health – which we are all trying to live with day to day.
There is a fascinating discussion around "disembodied" observation, surveillance, and mechanisms of empowerment in the workplace by Joseph E. Davis. Which hits home to this remote worker of three years, and might do too to those in their new found remote status the days of C19.
In the summer issue there are other discussions around data and the humanities. Other tangential papers too including this fascinating essay from Becca Rothfield. To have and to hold. Arguing with Marie Kondo. Admittedly I didn't read the subtitle until it was too late. And there is too much Kondo for my liking – far too much! But it is, indeed, an argument with (and against?) Kondo. I was drawn in by the introductory passages, and enjoyed the conclusion. Rothfield notes in the introduction that as we collect the artifacts that surround us in this life (those which we neither have choice over and those we do) – we still end up collecting ourselves.
Before reaching their ultimae conclusion, Rothfield finds a supporter for their argument in C. S. Lewis, the sentiments I also agree with:
This conclusion generalizes beyond artworks. True joy is very rarely up to us. As C.S. Lewis remarks in his exquisite autobiography, Surprised by Joy, "Joy is never in our power," though "pleasure often is." By "joy," Lewis means not pat contentment but "an unsatisfied desire which is itself more desirable than any other satisfaction."35 It has little in common with the plodding positivities Kondo has in mind. By Lewis's religious lights, joy cannot be forced because it must be bestowed by God. Still, his observation can be modified to resonate with even with the most sacrilegious. God or no, we do not get to pick what wrenches rapture out of us.
I hope to take the rest of my reading offline when the issue arrives but have enjoyed being introduced to The Hedgehog Review and to have had a little time over the last week to dip into it.
Each paper is available online as well as previous issues. If you read through any of them, maybe let me know your favorite ones in the comments.
Other social media photos…
Update November 2020. I didn't receive my copy, but I did spot the journal a few more times on Twitter.
Say, that's a sharp cover! It's on our latest issue: Questioning the Quantified Life. Thanks @booksamillion @CookevilleTenn pic.twitter.com/4AIf0dutRX

— The Hedgehog Review (@hedgehogreview) July 31, 2020
spotted: complimentary copy of @hedgehogreview on guest bedroom table pic.twitter.com/UOO6GoP4GH

— M.M.Townsend (@chezaristote) August 25, 2020
Thanks to @hedgehogreview for including the Centennial Chromagraph project from 2013 in the journal's latest issue alongside @leifweatherby's thoughtful essay "Data and the Task of the Humanities"#dataspatialization @VariablePrjcts pic.twitter.com/I5Vkm7VIa7

— Adam Marcus (@radadammarcus) August 16, 2020
finally going to get to enjoy these on the beach, too pic.twitter.com/3kvE17qpNB

— Matt Dinan (@second_sailing) July 30, 2020
New @hedgehogreview subscriber, checking in. pic.twitter.com/hXAlchsJMb

— Brooks (@daneekasghost) July 15, 2020
Related work…
There are two pieces that come to mind when I think of the image that inspired this blog and then the THR. At least, one related, and one, by name only.
The evolution of binary primes
Binary primes became my Twitter avatar project. The latest evolution I talk about in Not quite perfect… A lil' automatic Twitter thingy.
That gallery is available online and is, of course, updated daily.
Hedgehogs!
Since we are talking hedgehogs. I had a lot of fun with Hedgehog Street and Linked Open Data back in the day. I think it still really characterizes my view of the past-> present-> and potentially future use of semantic web technology. And there is a tenuous link to Hedgehogs! What isn't there to like?